Relationships
Installations
Countries
Boost Your Conversion Rates & Business Productivity
Our business intelligence and retail analytics solutions give you access to relevant, actionable data that helps you make informed strategic decisions that will improve your organization's operational efficiency and productivity.
Xpandretail's range of solutions, which include footfall counting, heat mapping, queue management, and RFID and inventory tracking, have increased conversion rates and improved the business operations of our clients. Many have reported a boost in profits within 60 days.
Schedule a product demo today to see first-hand how our technology and services can positively impact your business.
Xpand Retail
Xpand Malls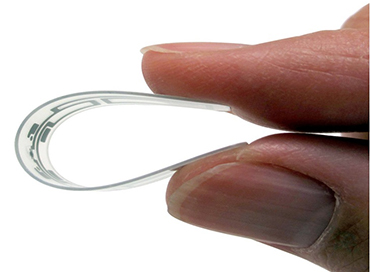 Xpand RFID
With The XR Footfall Counting System Get Your Visitor Counts & Monitor Your Occupancy In Real Time
Our Answers
Optimizing the store's layout
Through the XR Footfall Counting System, get transparency of the consumers shopping journey once entering the store
Determine hot and dead zones – ensuring the business layout is accessible to other zones
Understand product placement and which products are driving sales
Implement a proper funnel analysis – not just at the store level (PoS/Door Counting) but at a detailed level within the store.
RFID Inventory / Asset Tracking
Eliminate manual count for merchandise using traditional inventory crews – traditional hand-held RFID readers
Collect data to update the inventory every 1 minute with 100% precision with superior performance & accuracy
Get an item's identity, location, and authenticity – refer to as item intelligence in real-time
Utilize the inbuilt powerful API features to create & develop new innovative marketing tools and applications
Enable full In-store stock inventory & asset control which heightens your security processes
Promotion Impact
Compare visitor traffic data with the XR Footfall Counting System before & after marketing campaigns
Get data allocated for a particular area/zone within the business to measure the traffic level
Measure marketing effectiveness by analyzing the success of your events, campaigns
Understand customer acquisitions and retentions by delivering customized and targeted promotional content
Optimize window and displays effectiveness for passerby customers
Hot Or Cold Products
XR Footfall Counting System enables real-time insights on essential non-moving products
Get overview on zones which have high traffic but little-to-none merchandise movement
Understand staffing behavior patterns, marketing campaigns, and promotions guiding the consumer's path to purchase
Measure traffic and conversion rates for individual departments and entire stores
Get Real-Time insights leading to product placements for more sales generated by cross-merchandising
Enable triggers with product allocation data to ensure that shoppers stay and spend more
Operations
XR Footfall Counting System allows you to benchmark your business by integrating the data through in-store POS feeds
Obtain key performance metrics, such as conversion rates — across all store locations, in real-time
Identify and spot norms, trends and outliers within the business
Tailor product selections and determine the timing of price markdowns
Use the real-time insights to reduce costs, increase efficiencies and limit the threat of fraud
Heatmap
Understand enter-to-exit patterns of consumers within a business with the  XR Footfall Counting System features
Get real-time key performance touch points in allocated zones within the store and optimizing the consumer's path to purchase
Understand customers movement to optimize the store layout and strategize placement popular vs. unpopular and expensive vs. cheap merchandises
Identify pricing complications. For example, if lots of people are touching an item but few are buying it, that suggests the merchandise is too expensive, or outdated
Get Your Insights
On Your In-Store Operations
Daily

Weekly

Monthly

Annually
Bonus XR Footfall Counting System Features
Compare Success Rates
Across All Stores
Track New, Repeat & Cross Store
Customer Traffic
Leverage Omnichannel Retailing
Data For In-Store Engagement
Invalid slider id. Master Slider ID must be a valid number.