Footfall Counting & Customer Counting System
Leading Footfall Counting Solution Providers
For over 17+ years, Xpandretail powered by Sávant Data System (SDS) LLC has successfully established expertise and knowledge in people counting systems and solutions in Dubai, with different technologies, such as Infra-red beam sensors, laser sensors, video-based image referencing sensors, thermal red heat detection sensors and shape recognition technology.
We are the most trusted solution provider for customer counting devices and retail store traffic counters in the UAE. Leaders in Wi-Fi, infrared, 3D & RFID technology, among others. Customizable for retail, mall, theater, metro station, airport, banks, and libraries.
We are the leading experts in the region as consultants to provide people counting technology to best fit our customers business needs.  Enabling business growth providing data on traffic density, accuracy requirements, physical and environmental characteristics of each location.
Providing A Range of Footfall Counting Services
As retail increasingly is becoming the leisure center & touch points for urban communities around the world. Counting & tracking of visitors is has become crucial to the industry. As people counting systems are deployed to accumulate information over a period of time, businesses are enabled to make strategic decisions on a day-to-day basis. Improving sales, monitor marketing activities, controlling operational costs & setting performance indicators for each department within an organization. Visitor counting assists retail businesses to efficiently use the most critical resources – people and time – which in turn leads to higher profits.
Head Counter
A head counter or footfall counter is used to measure the number of people traversing a certain passage of entrance. By using infrared beams, thermal imaging systems, Wi-Fi trackers & 3D video counters with advanced machine learning algorithms.
Traffic Counting System
When outside traffic is measured, it allows retailers to determine the number of people passing by the retail store. On any given day retailers can estimate how many potential customers at a location will be able to bring to the business.
Human Counting System
Many people counters are unable to distinguish between children and adults. But the latest human counting systems take care of this area thus increasing data accuracy.
Customer Counting System
Measuring the footfall of customers allows retailers to determine the number of people passing by the retail store on any given day to estimate potential lost opportunities.
Infrared Traffic Counter
Infrared beam counters can be used to monitor footfall traffic or even thermal counters where thermal imaging is used to detect heat sources.
Retail Store Traffic Counter
People counting systems in the retail environment are used to calculate the conversion rate. Enabling businesses to allocate staff for low & peak hours.
Footfall Traffic Counter
Foot traffic counter measures the number of people who enter a shop or business in a particular period of time. By understanding the footfall, businesses can also monitor & track capacity measures for safety protocols.
How People Counting Works
Now, you must be looking for, how does it work? Well, to understand the working style of footfall counting system we have to go in depth.
To track the accurate footfall data there are multiple types of people counter systems generally used by the business such as Thermal, 3D Stereo, Mono, Time of Flight, Wi-Fi, Infrared (IR) and CCTV.
To measure the number of people, footfall counter machines used at the entrances track the visitors into the store. Generally, these devices use infrared or 3D technology that can be fitted into the ceiling of the building or outside. By facing it downwards to count people as they pass each line in a defined direction.
Benefits of Using People Counting System
Now, here we are going to discuss the most important step of any business that how this system gives benefits in order to enhance the growth of the business.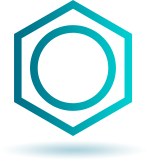 Optimize Staff Labor
These machines are also helpful in managing your labors. It helps to keep an eye on your labor and their activities and how many times those attending customers when visitors visit the store.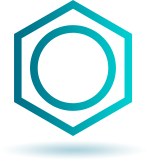 Insight On Products
By counting systems, you can analyze that which product has high traffic. Enabling you to identify the product category & which product is having high demand & which one is having less.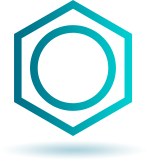 Asset Tracking
Not only traffic, but you can also track the details of assets & access warehouse environment. These systems deliver you an item's identity, location, and authenticity.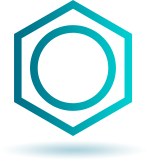 Track Traffic or Visitors
Footfall counter system intelligently read customers footfall and generate a database which helps in customer audit and head count.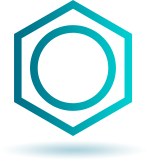 Determine Conversion Ratio
By analyzing the actual traffic data, businesses can identify the true opportunities & improve their conversion rate.
Where We Can Use People Counting Device?
There are several places where we can use these retail analytic solutions, such as:
Shopping Mall
Using people counters in shopping malls offers the opportunity to put some solid statistics to patterns & interactions that can be used to make better informed decisions.
Retail Store
People counting, or footfall, plays a big role in providing the insight required to create that positive experience, from expert management of scheduling, to optimizing store performance and assessing the impact of marketing campaigns.
Metro Station
The way to count pedestrians in a metro station automatically based on computer vision has a huge cost advantage compared to the other ways, because it can use the existing surveillance video equipment which is common in a metro station.
Airport
By measuring the usage of different areas of the airport, you can create staff schedules that accurately reflect customer needs, with busier areas receiving more attention than less busy ones.
Museums & Libraries
People counting solutions offer an objective source of reliable data that you can use to study the attraction of your institution, from a number of perspectives.
Theaters
Get the ability to accurately plot whether people were coming into or going out of theatres, as well as the time they entered or left.
Xpandretail has been delivering analytics for over 15+ years and having 40,000+ installations in over 40 countries and partnered with well-known market giants. Apart from this, they provide some additional bonus features such as:
You can compare success rates across all stores.
Track new, repeat & cross store buyer traffic.
Leverage Omni-channel retailing data for in-store engagement.
Start Your Journey with Xpandretail to bring your business to the pinnacle of success.