Identify.

Track.

Control.
RFID Counting System
RFID has been around for years that businesses in different industries have grown accustomed to using them and incorporated them in various processes. The many applications and versatility of this technology has helped thousands of organizations in numerous ways, which is why it is now an indispensable system for these companies.
Our RFID monitoring system has made it possible for numerous businesses to identify, track, and manage their products, assets, and people, which has led to a reduction in costs and overall improved efficiency.
RFID MANAGEMENT SYSTEM APPLICATIONS
Our RFID monitoring and management technology are widely used in the following areas:
Asset Tracking and Inventory Management
Our innovative system enables businesses to monitor and track the movements of your goods and assets. From the warehouse to different stores or suppliers, you will be able to stay on top of your inventory thereby minimizing losses and ensuring their on-time delivery.
The RFID counting system is also a reliable technology that allows you to manage your inventory and ensure your supplies can meet the demands of your customers.
Document Tracking
A mobile RFID tracking system can also make document management and monitoring more efficient and less complicated.
With files tagged with RFID labels, filing, tracking, and locating documents will be easier. Following this record management system, employees can minimize misplacing of and losing files. It also streamlines processes, lower operating cost, and save time and labor.
Student Tracking System
Another innovative and highly useful application of RFID in Dubai is for monitoring the attendance of students in schools.
An RFID attendee tracking system monitors students as they enter the campus. Advanced features also allow parents to keep track of their children from the time they arrive in school and when they leave.
It's All About Precision.
Retail
Warehouse & Distribution
Industrial & Manufacturing
Discover The Story
Behind Your Analytics
RFID in Dubai: Range of RFID Tags
Printing/ Encoding Tags & Labels
Users can quickly print or encode RFID tags, by entering an item number on the Xpandretail RFID dashboard, and clicking the print button. Continue printing product labels as they normally do, from within their 3rd party software, rather than inconveniencing the user to use a totally separate software to print product labels.
Inventory Removal & Addition from Asset Tracking
Assets can be removed or decommissioned from the Xpandretail RFID Cloud Dashboard, Xpandretail RFID Windows Desktop App, API or a 3rd party software.
Automated Shipment Receiving Auditing with Alert/ Reporting
As soon as even one item from the shipment is received the shipment voucher is marked as received in Xpandretail RFID and as every item is seen by the RFID readers, they are automatically marked to received.
If in four hours of delivery all the items in the shipment are not visible and not received store management will get an email alert to address or report the issue.
Theft Detection & Alert using Door Readers
Automated alerts to the concerned personnel as soon as an unauthorized item is detected by door readers on the premise.
Hand-Held Readers Supported
Xpandretail RFID solution is 100% compatible with hand-held RFID as well. Users can scan and upload the inventory directly to the dashboard as often as desired.
Replenishment Alerts Below Set Thresholds
Xpandretail RFID Solution alerts the concerned personnel as soon as a product quantity drops below the set threshold, so that the products can be replenished within due time.
Inventory Analysis & Comparison
To help personnel locate and return misplaced or separated items from their groups, the system displays the location of the misplaced items within the location floor plan, as well as their group locations.
Visual Display of Moving Items
To help personnel locate and return misplaced or separated items from their groups, the system displays the location of the misplaced items within the location floor plan, as well as their group locations.
Get Live Insights
On Your Inventory & Assets
Daily

Weekly

Monthly

Annually
Xpandretail RFID In Dubai: Additional Bonus Features
Locate and return misplaced items or separated from their groups.
Users can scan & upload live inventory on to the dashboard.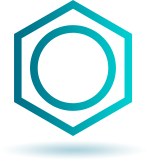 Inventory / Assets can be removed or decommissioned via APi and a 3rd party software.