It's All About Precision.
Retail
Warehouse & Distribution
Industrial & Manufacturing
Discover The Story
Behind Your Analytics
Solutions
Printing/ Encoding Tags & Labels
Users can quickly print or encode RFID tags, by entering an item number on the Xpandretail RFID dashboard, and clicking the print button.
Continue printing product labels as they normally do, from within their 3rd party software, rather than inconveniencing the user to use a totally separate software to print product labels.
Inventory Removal & Addition from Asset Tracking
Assets can be removed or decommissioned from the Xpandretail RFID Cloud Dashboard, Xpandretail RFID Windows Desktop App, API
or a 3rd party software.
Automated Shipment Receiving Auditing with Alert/ Reporting
As soon as even one item from the shipment is received the shipment voucher is marked as received in Xpandretail RFID and as every item is seen by the RFID readers, they are automatically marked to received.
If in four hours of delivery all the items in the shipment are not visible and not received store management will get an email alert to address or report the issue.
Theft Detection & Alert using Door Readers
Automated alerts to the concerned personnel as soon as an unauthorized item is detected by door readers of the premise.
Hand-Held Readers Supported
Xpandretail RFID solution is 100% compatible with hand-held RFID as well. Users can scan and upload the inventory directly to the dashboard as often as desired.
Replenishment Alerts Below Set Thresholds
Xpandretail RFID Solution alerts the concerned personnel as soon as a product quantity drops below the set threshold, so that the products can be replenished within due time.
Inventory Analysis & Comparison
The compare page operates by comparing the Xpandretail RFID quantities versus a 3rd party software (example POS software, WMS software, ERP software), and provides Shrinkage and Discovered Inventory.
Visual Display of Moving Items
To help personnel locate and return misplaced or separated items from their groups, the system displays the location of the misplaced items within the location floor plan, as well as their group locations.
Get Live Insights
On Your Inventory & Assets
Daily

Weekly

Monthly

Annually
Additional Bonus Features
Locate and return misplaced items or separated from their groups.
Users can scan & upload live inventory on to the dashboard.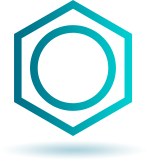 Inventory / Assets can be removed or decommissioned via APi and a 3rd party software.
About Us
Delivering Analytics for over 15 years
XpandRetail powered by Sávant Data System (SDS) LLC, is the leading business intelligence and solutions provider for businesses across the Middle East and Asian sub-continent.
Since the year 2000, SDS has been delivering actionable business intelligence solutions for businesses that fuel strategic growth. Many industry verticals including Retail Chains, Supermarkets & Malls, Airports & Duty Free, Public Transportation, Civic institutions such as libraries and museums, Banks and Amusement Parks have benefitted by SDS exclusive and bespoke solutions.
Headquartered in Dubai, the commercial hub of the Middle East, our market coverage extends to 40 countries which includes the middle East, Asia Pacific countries, USA and India. With a strong team of highly qualified, skilled and certified personnel and channel partners, we stay at the forefront with the leading edge of technology by evolving with the market trends, adopting new technologies and setting high standards to ultimately benefit our customer. Our vast experience in highly diverse markets ensures that all our solutions benefit from adopting the best practices approach, to deliver a distinct edge in today's technology-driven business scenario.