THEME PARK FOOTFALL ANALYTICS
Implement an effective operations strategy in delivering visitors with an unforgettable park experience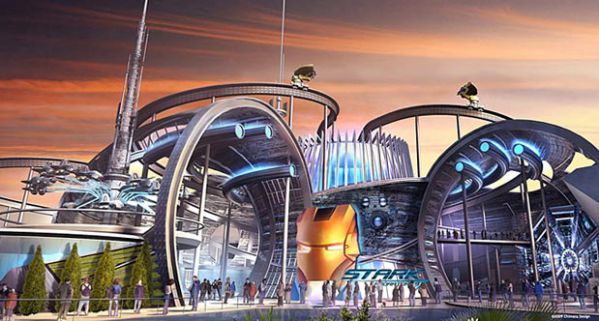 Xpandretail technologies can be used throughout an amusement park to optimize operations, efficiently utilize resources and ultimately improve visitor experience and increase profits. Queue management, virtual turnstiles and wait time monitoring are all made possible with our people counting system and analytics platform.
Theme Parks happen to be the most visited attractions which fall behind concerts and sports events for tourists. Unlike their counterparts, majority of the visitors at theme parks include footfalls in groups. As the park would implement hundreds of activities daily, for thousands of visitors, it becomes difficult manage and maintain a balance in operations.
LEVERAGING THE FOOTFALL DATA
Through Xpandretail's Ai-Enabled Visitor Analytics, park managers are able to maintain and implement a successful transition throughout their daily operations. Such as, anticipating and managing queues, visitor occupancy for safety measures, zone analysis for multiple locations, and staff assignment.
Through queue management and analysis, operations can reduce wait lines at popular attractions and redirect visitors to less congested areas.
Ensure your data is accurate by counting groups that came together as one potential customer. With this data, operations can develop new channels to increase customer engagement with corresponding retail establishments on site.
Know where every visitor is in real time and measure how much time they spend there. This will make it easier to manage dangerous situations and avoid overcrowding. Benchmark different zones through zone analytics, resulting in testing the effectiveness of new marketing initiatives.
Through our visitor traffic data improve the overall park operations, keeping areas of high interest away from each other to avoid bottlenecks. Get real-time visitor counts to implement efficient crisis management strategies.
OPERATION ENGAGEMENT
Amusement parks typically use their ticketing system to determine total park visitors and peak traffic, however these are only preliminary  counts when visitors enter the park not when they leave or leave and return. Go beyond traditional traffic counting by leveraging anonymous visitor behavior data. Track the total visit from entry to exit and what areas of the parks are being visited. Engagement, or dwell time, is another measure of how long a visitor stayed within a zone, allowing operations to allocate sufficient security staffing for safety measures. For visitors who plan an entire day at an amusement park, they may exit and reenter multiple times.
Occupancy data enables efficient amusement park operations by detailing optimum times to schedule shows and attractions when occupancy is high and maintenance and service calls when occupancy is low.
Xpandretail has been delivering analytics for over 15+ years and having 40,000+ installations in over 40 countries and partnered with well-known market giants. Apart from this, they provide some additional bonus features such as:
Compare ticket sales with actual numbers of people entering the park and ascending in the balloon
Improve the visitor experience, for example by helping minimize queues
Increase retail sales, for instance, by analyzing and acting on sales conversion rates
Accurately plan staffing levels for busiest times
START YOUR JOURNEY WITH XPANDRETAIL TO BRING YOUR BUSINESS TO THE PINNACLE OF SUCCESS.